MISSION
We will provide high value-added technology products and services through focused operating companies, thereby generating superior financial returns to our shareholders.Customer requirements will be met in the highest quality manner appropriate to each market segment served. We will strive to develop mutually rewarding relationship with employees, business partners and suppliers. Corporate activities will be conducted to the highest professional standards.
VALUES
Integrity
We adhere to the highest standards of ethical conduct and maintain transparency in everything.
Trust
We cultivate long-lasting relationships based on mutual faith and accountability. At times, verbal understandings last for decades!
Empathy
We have an attitude to relate to customers'needs and concerns and are confident of our ability through teamwork and engineering expertise - to deliver. On a broder level, we show due respect to all our stakeholders and try to understand their viewpoint.
Reliability
We are people who can be depended upon on at all times; have fostered a MUST DO attitude within the organization.
Commitment
We deliver what we promise and promise only what we are capable of delivering. As a team we always deliver on target - CAN DO and WILL DO - especially for customers having 24X7 operations, where on-time delivery is crucial.
Innovation
we take pride in our ability to re-create global quality technology in India with improvisation and efficiency - and get it accepted by global brands operating in India; now aiming for global markets.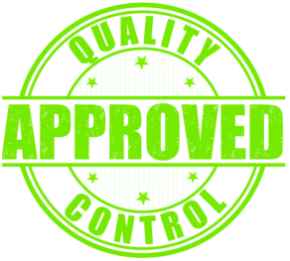 Our mission is to improve the efficiency, logistics & processes for our customers with integrated systems, services and products – worldwide.
We are a leader providing a comprehensive range of intelligent automation, conveying, intralogistics and materials handling solutions. With a global knowledge network of highly skilled engineering professionals, we are able to provide our customers a unique perspective in world class engineering solutions & design. At NKB Technovations we believe that an intelligent solution is one that has been correctly applied and provides the correct outcomes & cost-efficiencies the customer wants to achieve.
Mr. Nitin Bhave
Director
Accomplished Business Leader with nearly thirty years of cumulative experience in Engineering Industries. Advocate for decisive change and action. Dynamic, results-oriented leader with a strong track record of performance in high-paced organizations. Utilises keen analysis and insights and team approach to drive organisational achievements and implementation of best practices. Superior interpersonal skills, capable of resolving multiple and complex (sales, engineering, projects, human resources, financial, operational) issues and motivating team to peak performance.